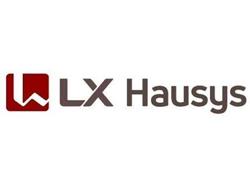 LX Hausys renames two lines and one brand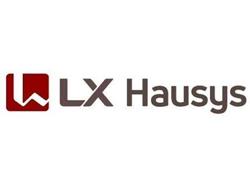 Chicago, IL, October 5, 2021-LX Hausys America, a manufacturer of building and decoration materials, unveils new brand identities for its Himacs Solid Surface and Viatera Quartz Surface brands, and a new brand identity for its product line of resilient flooring, Hflor, at this year's NeoCon.
The new brand identities reflect the company's name change this summer from LG Hausys America to LX Hausys America. The new name is the result of the company's position within LX Holdings Corp. recently created. The holding company is a globally diverse organization that recently emerged from the LG Group, the South Korean multinational conglomerate best known for its cutting-edge consumer electronics.
Along with the name change, the company introduced a new logo. It pays homage to the roots of the company, looks to the future and embodies the management philosophy of the organization:
"Link to a sustainable future". Importantly, the "X" in the LX Hausys logo is cut off from an ascending diagonal line, which is a visual representation of the company's acceleration into the future.
An upward diagonal line is now inside each brand logo. This subtle design treatment creates a unified look between the company and its three brands. It also ensures that the company's mission to create a more sustainable future is systematically represented visually throughout its brand portfolio.