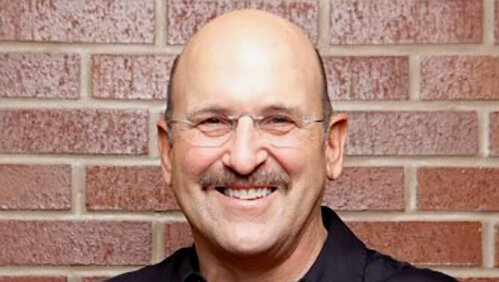 Dell Furano, co-founder of Epic Rights, has died aged 71
Dell Furano, legendary director of the music industry, concert merchandising and brand management, has passed away at the age of 71.
He passed away peacefully on Saturday (September 4, 2021) after a battle with cancer.
With 50 years of experience in music, entertainment and sports merchandising, branding and licensing, Furano has worked closely with talent and their management to develop merchandising and licensing programs. for bands and artists throughout his career including AC / DC, Aerosmith, Barbara Streisand, Billy Joel, Bob Dylan, Britney Spears, Bruce Springsteen, The Beatles, Coldplay, David Bowie, Def Leppard, The Grateful Dead, Fleetwood Mac, John Lennon, KISS, Led Zepplin, Madonna, Michael Jackson, NKOTB, Ozzy Osbourne, The Rolling Stones, Tom Petty, The Who, U2 and ZZ Top among many others.
After graduating from Stanford University in 1972, Furano partnered with his brother, Dave Furano, and legendary concert promoter Bill Graham to co-found Winterland Productions, the merchandising and licensing company of the early days of the concert industry. Winterland Productions was acquired by CBS Records in 1985 and subsequently sold to MCA / Universal in 1988.
In 1993, Furano became the founding CEO of Sony Signatures, the powerful entertainment, merchandising, licensing and consumer products division of Sony Corporation. He led the licensing for Columbia and Tri-Star Pictures and Television, as well as the highly successful licensing program for the France-based FIFA World Cup.
In 1999, Furano founded Signatures Network and has expanded to official artist websites, social media, VIP / Fan Club ticketing, and e-commerce. Live Nation acquired Signatures Network in January 2008. Dell oversaw the Live Nation Merchandise division until the end of 2012.
In 2014, Furano and his wife Kym Furano founded Epic Rights. The company was sold to Universal Music Group at the end of 2018.
Furano was a member of the board of directors of the International Licensing Industry Merchandisers' Association (LIMA), the leading trade organization for the global licensing industry.
In 2017, he was inducted into the Licensing Industry Merchandisers Association Hall of Fame.
"To me, along with the whole Epic family, I will miss him very much."

Phil Cussen, epic rights
Phil Cussen, President / CEO of Epic Rights, said, "I have been honored to work for Dell for almost thirty years. He was a true visionary – constantly reinventing our business for the changing times while embracing evolving technologies.
"Through all the changes, he has never lost sight of the artist, his representatives, fans, our partners and our employees.
"He had a profound and positive impact on so many lives and careers – he was a very special guy, a real giant. I and the whole Epic family will miss him very much. Our sincere condolences go out to Kym and the entire Furano family.
"Dell was a true entrepreneur and he leaves a lasting legacy. "

Universal music group
In a statement, Universal Music Group said, "We mourn the loss of our friend and partner, Dell Furano, a pioneer who helped guide the formation and development of the music products industry.
"Dell was a true entrepreneur and he leaves a lasting legacy. We offer our deepest condolences to his family and loved ones. "
"He took an embryonic business and built it into the Live Music infrastructure."

Rob Light, CAA
In an Instagram post, Rob Light, head of music at CAA, described Furano as "the true king of rock and roll merch."
Light added, "He took an embryonic business and integrated it into the Live Music infrastructure. He always found a way to make a deal. And always made the artist money. As well as being a decent, good person who always had a smile and who lived on live music. TEAR"
"He was a merchandising legend, a great friend and above all a true gentleman."

Ozzy Osbourne
Write in a tweet, Ozzy Osbourne said: "So sad to hear of the passing of Dell Furano. He was a merchandising legend, a great friend and above all a true gentleman. Much love and respect for his wife and family.
"An irreplaceable original. Rest in peace and never be forgotten. "

TO KISS
KISS tweeted: "Our dear friend, collaborator and partner Dell Furano has passed away after a relentless battle with cancer and health issues. He pioneered T-shirts and merchandise since the 1960s. An irreplaceable original. Rest in peace and never be forgotten. "Music trade around the world