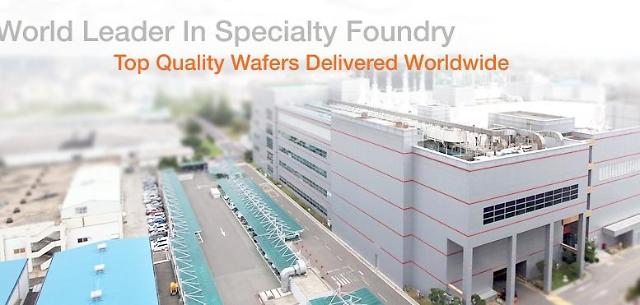 DB Hitek Enters GaN and SiC Research for Automotive Semiconductors
SEOUL – DB Hitek, a foundry in South Korea, has embarked on research into silicon carbide and gallium nitride semiconductors as a shortage in a disrupted global supply chain highlighted the strategic importance of automotive semiconductors.
Gallium nitride (GaN) is used as a key component of power amplification devices for mobile communication and high performance military equipment. Due to the high power density and voltage breakdown limits, GaN is emerging as a promising candidate for 5G cellular base station applications.
Silicon Carbide (SiC) is a compound semiconductor containing silicon and carbon. SiC power semiconductors are considered essential components of electric vehicles and hydrogen cars. Due to their durability and stability, SiC power semiconductors are rapidly replacing silicon (Si) power semiconductors.
"We are exploring the development of SiC and GaN as next-generation products, as they are a blue ocean related to fast-growing electric vehicles," said an anonymous DB Hitek official. It is important to establish a strategic supply chain due to the high barriers to entry, so we asked for government support. "
A semiconductor factory or known as a foundry operates for the purpose of manufacturing the designs of other companies, such as factoryless semiconductor companies. One of the major players in the global foundry market is Taiwan Semiconductor Manufacturing Company (TSMC). DB Hitek, which operates an eight-inch wafer-based foundry plant, has been overwhelmed with orders due to a severe shortage of automotive semiconductors. However, the company has been cautious of the massive investments to expand the facilities due to financial burden.
At a recent launching ceremony for a cooperative organization involving South Korean semiconductor companies, DB Hitek CEO Choi Chang-sik highlighted the creation of an ecosystem for semiconductor production for vehicles with government support.
In an effort to reduce South Korea's heavy reliance on foreign automotive semiconductors, the government is pushing for research into new material-based semiconductors. South Korea's third largest conglomerate SK Group has made a strategic investment in Yes Powertechnix, the only domestic producer of SiC power semiconductors.
© Aju Business Daily & www.ajunews.com Copyright: Any material on this site may not be reproduced, distributed, transmitted, displayed, published or broadcast without permission of Aju News Corporation.