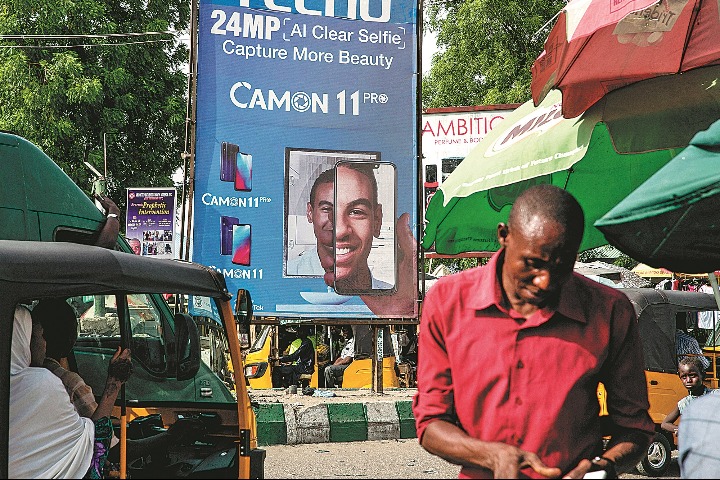 Chinese smartphone brands dominate the African market
As a Xiaomi smartphone user, Brandon Nkaiseli said that the main reason he chose the Chinese brand was because he could access all the technologies available using the gadget.
"What most of us are looking for is technology. And the advantage of Chinese phones is that they offer the latest technology, but at affordable prices," he said. "I believe that through Chinese phones, Africans will always be on par with the latest trends."
Like Nkaiseli, more and more people in Kenya and other African countries are aware of the latest information and technology using Chinese smartphones, which makes Chinese brands dominate the mainland market.
Two of the top three smartphone brands in the African market are Chinese. The Transsion brands dominated the market in the third quarter of this year with a share of 47%, while Xiaomi ranked third with a market share of 6%, according to a report by global research firm International Data Corporation last week. . Samsung came in second with a 21 percent share in Africa.
The African mobile phone market grew 14% year-on-year in the first quarter of the year to a total of 53.3 million units.
Mercy Kamau, owner of an electronics business, is one of the thousands in Kenya who distribute products from China and Western countries. Kamau said Chinese goods generally move the fastest.
Chinese products come in a wide range of prices to suit different customer groups, making them more popular, she said.
"It depends on what the customer is asking for. Chinese manufacturers know what the customer wants. If it's a $ 15 phone, I have it. If it's a $ 250 phone, I still have it. "she said.
Taher Abdel-Hameed, senior research analyst at IDC, said the increase in specifications and attributes of smartphones from China are making prices competitive, leading to sales growth on the mainland.