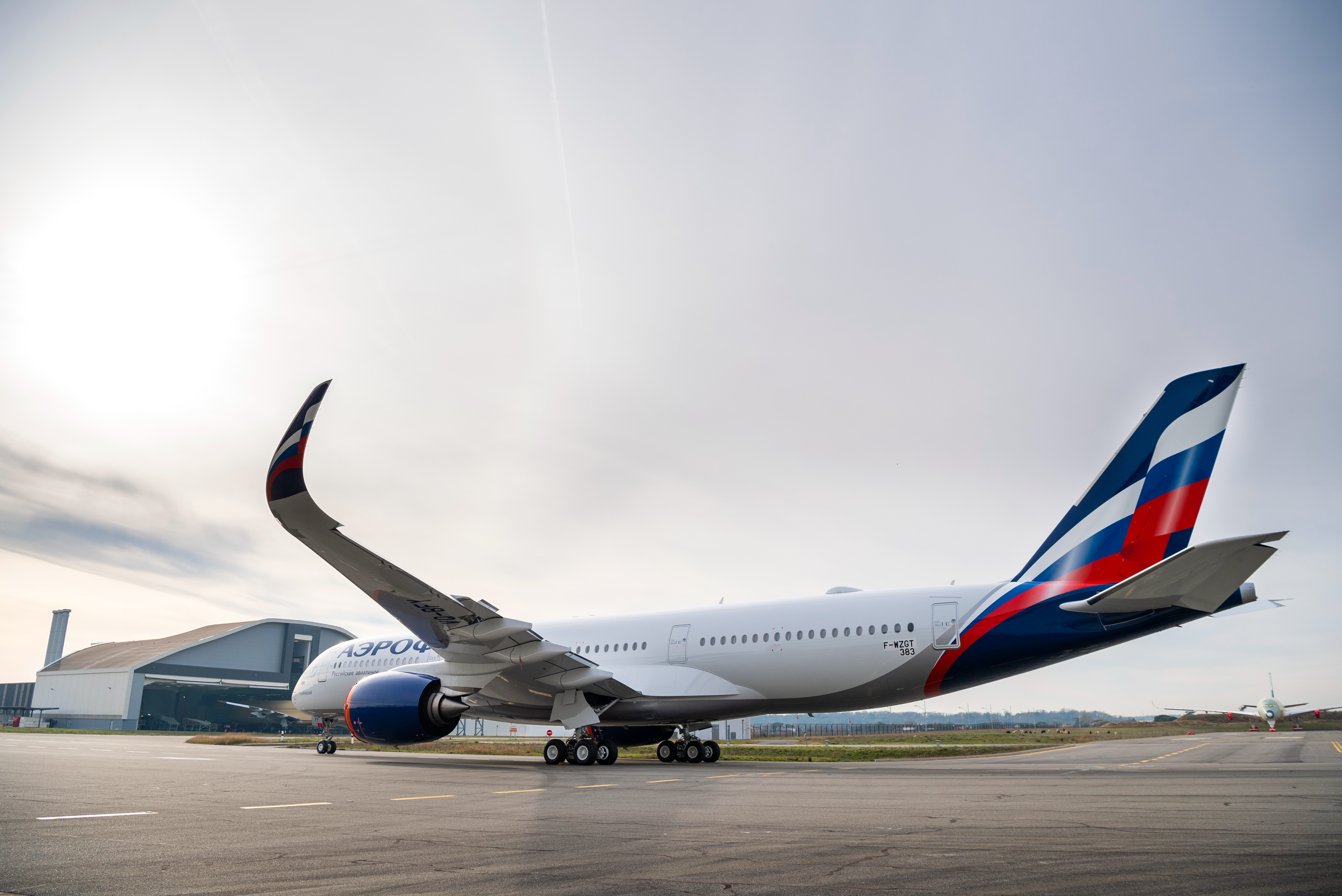 Airbus wants Russian titanium to be exempt from EU sanctions in case of conflict
Much has been said about the consequences for the aviation industry in Russia, with airlines re-registering planes and the lack of maintenance and spare parts for planes. However, sanctions on the import of Russian materials may also have an effect on the aerospace industry and Western companies.
Geopolitical risks are part of supply planning
On Tuesday, European equipment maker Airbus urged European leaders to allow imports of Russian titanium. At the company's annual shareholders' meeting, reappointed CEO Guillaume Faury said the sanctions "defend values". expanding them to include Russian titanium would be "not appropriate".
Meanwhile, in his speech, Faury said geopolitical risk is included in the company's titanium sourcing policies and that Airbus was protected in the short to medium term. In parallel, the company has accelerated a process to secure alternative sources of titanium supply in the longer term.
The airframe of the Airbus A350 XWB is made up of 14% titanium alloys. Photo: Airbus
Largest titanium supplier partly state-owned
Russia is the world's largest producer of this metal used in aircraft and jet engines. Titanium alloys make up approximately 14% of the Airbus A350 XWB airframe by weight. For the Boeing 787 Dreamliner, it's about 15%.
Part of the titanium forgings are supplied by VSMPO-AVISMA, the world's largest producer located in Verkhnyaya Salda, about 1,800 km east of Moscow, through the Spanish company Aernnova Aerospace. VSMPO, which is 25% owned by state-owned aerospace conglomerate Rostec, supplies about half of Airbus' titanium needs and about a third of Boeing's.
Boeing says it has stopped buying Russian titanium. Photo: Boeing
However, the American aircraft manufacturer says it has suspended the purchase of titanium from Russia since last month. While declining to comment on when the company last received titanium from Russia, an Airbus spokesperson shared the following statement with Reuters,
"Airbus is implementing and will continue to fully implement the sanctions. Sanctions on Russian titanium would do little harm to Russia, as they represent only a small part of export revenue there. But they would massively harm the entire aerospace industry across Europe."
Safran has stocked for engines
Meanwhile, the French engine manufacturer Safran is storing titanium and preparing to reduce its dependence on the Russian supplier. In late February, CEO Olivier Andries said the company had "a few months ahead of it" with available inventory.
Russia's military invasion of Ukraine shows no signs of ending. What the world hoped to be over in months seems to take years, with countless losses measured in lives, homes and infrastructure and the immeasurable effects of trauma for generations to come. The financial implications of the West's far-reaching sanctions against Russia also threaten to set back the country's economy by decades. It remains to be seen what profound implications this will have for the aerospace industry.
Do you think titanium should be included in the sanctions list, especially since the biggest supplier is partly state-owned?
Source: Reuters
The first Airbus A321XLR has been spotted with engines attached in Hamburg
Read more
About the Author